GET INVOLVED IN COSTI'S 18TH ANNUAL GOLF TOURNAMENT AND SUPPORT OUR YOUTH SERVICES AND OUR ART THERAPY PROGRAM FOR REFUGEE CHILDREN. REGISTER OR DONATE TODAY!
Register today for COSTI's 18th Annual Golf Tournament, set for Monday, June 17, 2019.
We are excited to announce that our golf tournament will be held at DiamondBack Golf Club, located at 13300 Leslie Street, Richmond Hill. DiamondBack is a 27-hole facility and is an excellent course, suitable for both beginners and seasoned golfers. It delivers modern features and top conditions in the mature surroundings of a grand old club. Architect Paul Takahashi kept the classic parkland character intact but introduced links-style elements with tight lies and crowns and engaging greens – among the region's best – that have a wide range of slope and contour.
We will also be featuring a number of exciting contests and skills competitions and will have a wonderful array of gifts and prizes on hand to ensure that this is a memorable event for everyone! A gourmet post-tournament dinner and auction is included in the tournament fees. We encourage you to invite your spouse, friends, or business associates to be a part of this fun evening!
An entry fee of $225 per golfer includes: complimentary use of range balls; power cart; 18 holes of golf; barbeque lunch; gift package; skills competitions; door prizes; and a three course dinner. The Early Bird Special saves you $25 per player if you register prior to April 5, 2019.
To register, contact us at 416.658.1600, or download and fill out the attached form, and email the completed registration to: admin@costi.org.
SPONSORSHIP OPPORTUNITIES
By supporting the 18th Annual COSTI Golf Tournament, your donation will help COSTI to continue its work in making a difference in the lives of newcomers and refugees and the community's disadvantaged children and youth. Please join us in creating awareness of our work, and generating the support needed to allow us to address the challenges of tomorrow.
For details about this year's sponsorship opportunities as well as advertising opportunities,
download the Sponsorship Opportunities available for 2019 here.
Download and print out the Sponsorship Form here.
PREVIOUS EVENT SPONSORS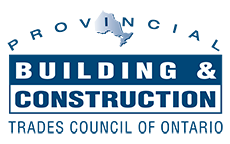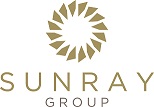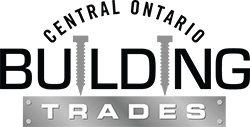 Previous Event Hosts Damon Allen and Ken Shaw understand that providing opportunities for success help build a strong and prosperous community. With your help, we can really make a difference!
Proceeds from this year's golf tournament will be used to support a wide range of COSTI's child and youth services - from the Art Therapy program for traumatized refugeee children, to the Youth-at risk recreation program. These are programs and services that provide our communitiy's high-risk children and youth with equal access to the support they need to grow into caring, competent and healthy adults.