COSTI WELCOMES TWO NEW LEADERS TO THE MARKETING AND COMMUNICATIONS DEPARTMENT
We are pleased to announce two new staff members to lead our communications, marketing, fundraising and public relations initiatives. Karen Traboulay joins us as Senior Director of Marketing and Communications and Justine Kintanar joins us as Associate Director. They are appointed through a competitive search process. Together, they will lead several critical priorities for COSTI and build capacity to strengthen the reach of our programs and services. Karen and Justine bring a wealth of experience, deep commitment to COSTI's mission, a diversity of skills, and innovative mindsets. They very much look forward to working with our staff and partners to enable success for our clients and programs.
They will commence their roles on July 10th. Please join me in welcoming these leaders to our organization. They can be reached at Karen.Traboulay@costi.org and Justine.Kintanar@costi.org effective July 10th.
We want to take this opportunity to thank the members of the search committee for their contribution and expertise: Nicky Mezo, Board Member and Chair of the Public Relations and Communications Committee; and Yasmine Dossal, Director of Social Services.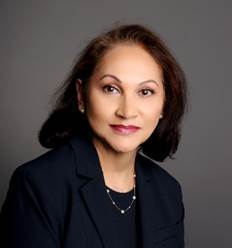 Karen Traboulay is a senior strategic marketing and communication professional passionate about engaging diverse audiences and shaping narratives. She has more than 20 years of experience synthesizing complex business strategies into compelling storylines, promoting brands and enhancing organizational reputation.
Karen joins us from York University where she worked for 10 years developing and executing marketing and communication strategies. She led the communication efforts for the opening of two subway stations on campus, developed a strategic plan for a multi-million-dollar technology transformation program, rebranded and re-launched the University's Centre for Sexual Violence Response, Support and Education and was responsible for establishing the University's first Equity, Diversity and Inclusion peer network. She developed the strategic direction and communication strategy for York University's Black Staff Network and most recently, developed and implemented the communication strategy for York's Security Services Review; the first of its kind in the industry, the review was conducted through the lens of social justice, decolonization, equity, diversity and inclusion.
Prior to joining York, Karen held senior positions in various organizations, including the Ontario Ministry of Health and Long-Term Care where she developed the communication strategy for healthcare support for refugees in Ontario; Canada Health Infoway where she established the first national Privacy Forum with provincial Privacy Commissioners in support of electronic health records and CIBC where she supported their rebranding efforts and the revisioning of their website.
Karen holds an MBA in Marketing, a Bachelor of Arts in Sociology and certifications in Diversity, Equity and Inclusion, Leadership, Communication, Change Management and Project Management. She is also an accredited business communicator (ABC), through the International Association of Business Communicators (IABC). She is an active volunteer with the IABC, currently serving as Vice-President, Professional Development and Networking with the Toronto chapter. She has contributed as a conference speaker, national and international awards judge, mentor, course developer, and has been published in the HR Reporter.
In addition, she shares her time with newcomers to Canada by providing insight and guidance into the work-world in Canada, and mentors communication students on how to navigate the profession.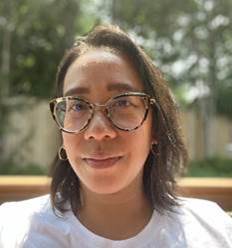 Justine Kintanar is a seasoned communications and marketing professional with over 15 years of experience in developing and implementing marketing, communications, and government relations strategies in public and not-for-profit sectors.

Most recently, in her senior leadership role with ventureLAB, a leading innovation hub, Justine played a pivotal role in securing over $15 million in public sector funding, developed a public relations strategy to establish the organization as a thought leader in the innovation ecosystem, championed a culture recognition program leading to two prestigious culture recognitions: Canada's Most Admired Corporate Cultures and Great Place to Work, and developed the organization's first diversity, equity, and inclusion strategy.
Prior to her role at ventureLAB, Justine held communications positions at the University of Toronto, Gowlings WLG, and the City of Toronto. Justine was also recently a volunteer with Global Rights Defenders, an organization advocating for refugee rights worldwide.