Register today for COSTI's 15th Annual Golf Tournament, set for Tuesday, June 14, 2016. Hurry - register today and save $25 per player!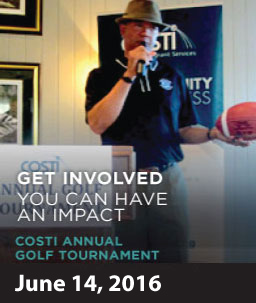 Resettling to Canada: Welcoming Syrian Refugees

The Mentoring Partnership Program participant: Meet Alfredo
About COSTI
At COSTI we understand that success means different things to different people. By filling people's lives with opportunities for success, we're helping build a strong and prosperous community. Find out more, in your own language!
MBI COSTIN, COSTI 简介, À PROPOS DE COSTI, TUTTO SUL COSTI, ACERCA DA COSTI, ЧТО ТАКОЕ COSTI?, ACERCA DE COSTI, TUNGKOL SA COSTI