How you can help with donations that support or work with Syrian Refugees!
Read Mario J. Calla's Guest Blog on how the United Way Toronto and York Region is helping refugees build better lives together.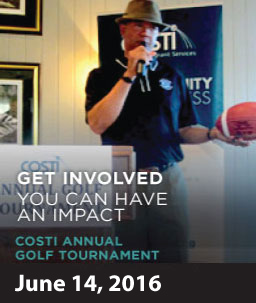 Featured Video: Watch Mercy talk about how COSTI has helped her.

The Mentoring Partnership Program participant: Meet Alfredo
About COSTI
At COSTI we understand that success means different things to different people. By filling people's lives with opportunities for success, we're helping build a strong and prosperous community. Find out more, in your own language!
MBI COSTIN, COSTI 简介, À PROPOS DE COSTI, TUTTO SUL COSTI, ACERCA DA COSTI, ЧТО ТАКОЕ COSTI?, ACERCA DE COSTI, TUNGKOL SA COSTI