How you can help with donations that support our work with refugees and Syrian newcomers.
Building Connections. Creating Opportunities. If you are between 18 and 29 years old and excited about getting your career started, connect with us today.
Volunteer your time to support refugee families, help them get settled and welcome them to Ontario and the greater Toronto area.
Short term and long term opportunities are available.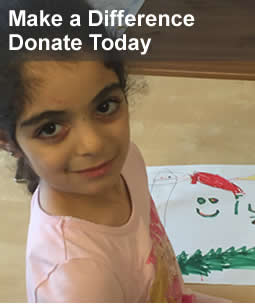 Senate Human Rights Committee examines Syrian Refugee Resettlement

The Mentoring Partnership Program participant: Meet Alfredo
About COSTI
At COSTI we understand that success means different things to different people. By filling people's lives with opportunities for success, we're helping build a strong and prosperous community. Find out more, in your own language!
MBI COSTIN, COSTI 简介, À PROPOS DE COSTI, TUTTO SUL COSTI, ACERCA DA COSTI, ЧТО ТАКОЕ COSTI?, ACERCA DE COSTI, TUNGKOL SA COSTI